Two Junior hockey teams from SW rushed to the District Hockey Tournament on a freezing Tuesday morning.
The A team started really well winning their first three matches quite convincingly, one of them 7-0.
Joshua in year 6 played well in defence and very little got past him, but when it did Selina was there to stop any threat of another team scoring.  Antonio demonstrated wonderful stick control, to dizz-dazz his way through the opposition's defence and scored numerous goals.
Ellie tackled like a demon and worked really hard for the team.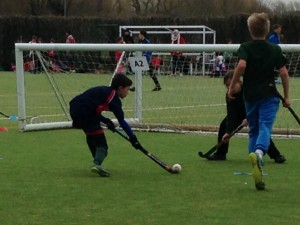 In our last match we drew 2 – 2 with a fantastic Queen Edith's team.  We were all called in to see which schools had made the semi finals. We were told that SW and Queen Edith had not only drawn but had won the same number of matches – so it came down to goals scored.  Sancton wood had scored the most and made the semi final.
We had to play our old rivals CIS in the semi-final and beat them 3 – 0 in a well contested match. In the final we unfortunately lost 2-1 to the deserved winners Abbey Meadows.
Sancton Wood were happy to win the silver medal which is step up from last years bronze.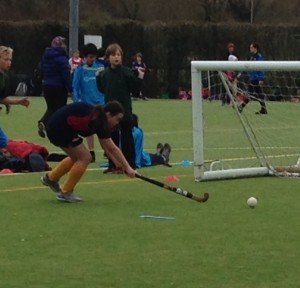 In the B team matches our results were not quite as good but that didn't stop our pupils from thoroughly enjoying themselves. Lucy played well, making a big difference every time she stepped on the pitch.  Nabat threw herself around stopping goals left right and centre.  Matthew Smith showed how talented he is… with some great reverse stick work and is mostly definitely after the gold next year.
Well done to both teams!