Two Sancton Wood students represented Sancton Wood at the United Nations Youth Summit during the Easter holidays
This was the first conference of its kind, held at the UN headquarters in New York and featured talks by UN experts and around 250 student leaders from 30 different countries on Sustainable Development Goals (SDGs). Ryan (Y11) and Callum (Y10) were able to learn how the UN is working to implement the SDGs around the world and listen to inspiring stories on impact projects being run by high school and University students. It was nothing short of amazing- the energy, passion and inspiration demonstrated by all youth present and we were privileged to have the Secretary-General himself, António Guterres address the delegates and speak from the heart about the need to engage youth.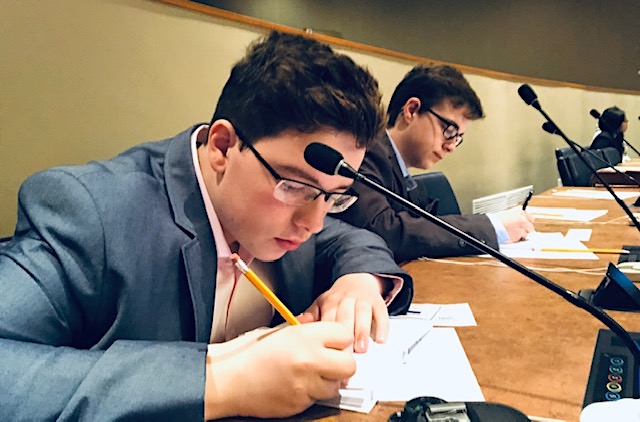 "We are the custodians of the future…What you do in life, echoes through eternity"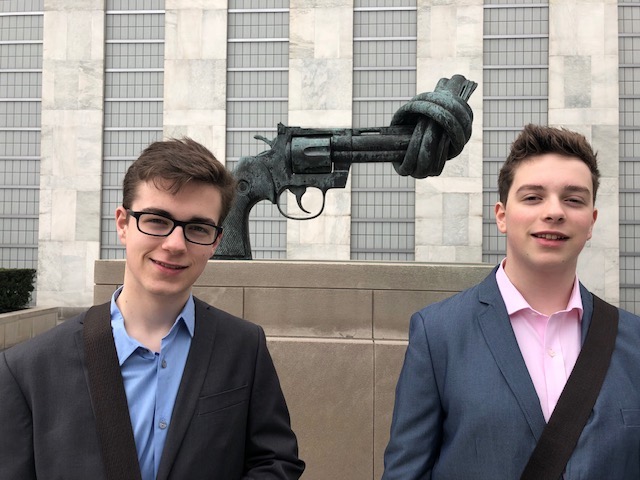 The conference is proceeded by a full day's workshop for both students and educators to connect, network and work on action plans towards the SDGs.