We were delighted that Sancton Wood School was selected to be part of a media campaign, in association with Beko, to tackle childhood obesity.
'Eat Like A Pro' is a global initiative to help parents around the world feed their children more healthy food. Beko's aim is that by showing children what their heroes eat, healthy food becomes exciting.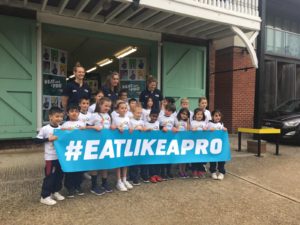 'Eat Like A Pro' launched with support from FC Barcelona and now Beko are branching out to other sports and wanted Sancton Wood to help bring the campaign to life amongst the future rowers of Cambridge.
We also made the news.