On the very day that the 2017 winner of the Great British Bake Off was crowned
Sancton Wood School celebrated their very own star bakers.
Students in the Prep & Upper Schools raised more than £300 for charity by
baking and selling Halloween themed treats on Tuesday 31st October.
Science teacher Mrs Ainscough, who also runs the after-school Cookery Club had the
difficult decision of naming the overall star baker.  Won by Skye (Year 7)
for her brilliantly designed witches hat cake, complete with rats and mice.
This year our students have chosen charities they want to support and are
organising fundraising activities to that end. I am very proud that children of all ages took part in this first event – there was a fierce element of competition but all for a good cause. It is an important part of our children's education that they take time to think about their own fortunate positions and how they can help others

– Mr Settle
Money raised will be donated to The Teenage Cancer Trust, WaterAid and the Wood
Green Animal Centre – the three charities chosen by our school Houses to support.  Pictures of the winning cakes and many of the other brilliant entries can be found on our Instagram feed.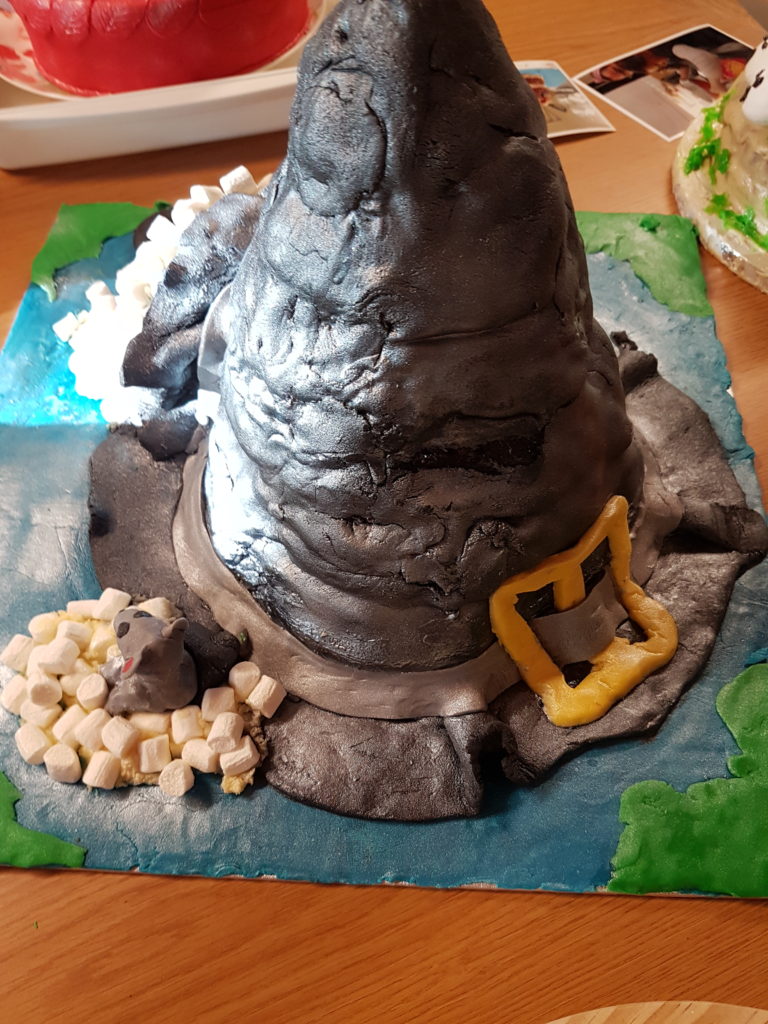 The Winning 'show stopper' baked by Skye (Year 7)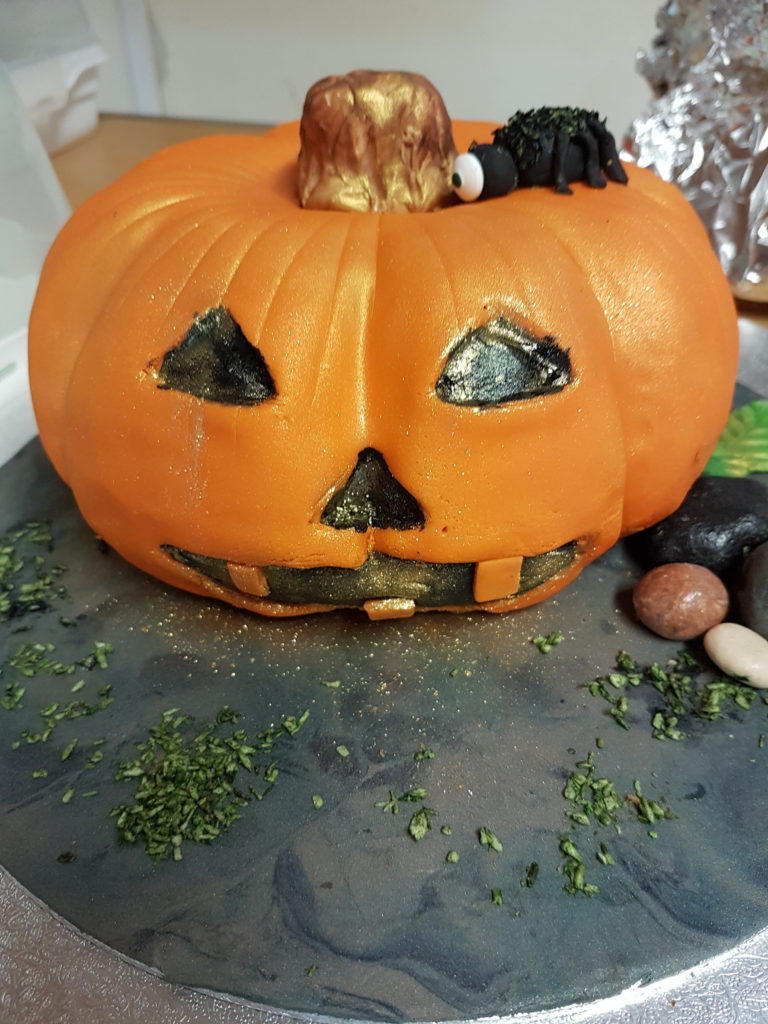 Runner Up:  Baked by Rose (Year 7)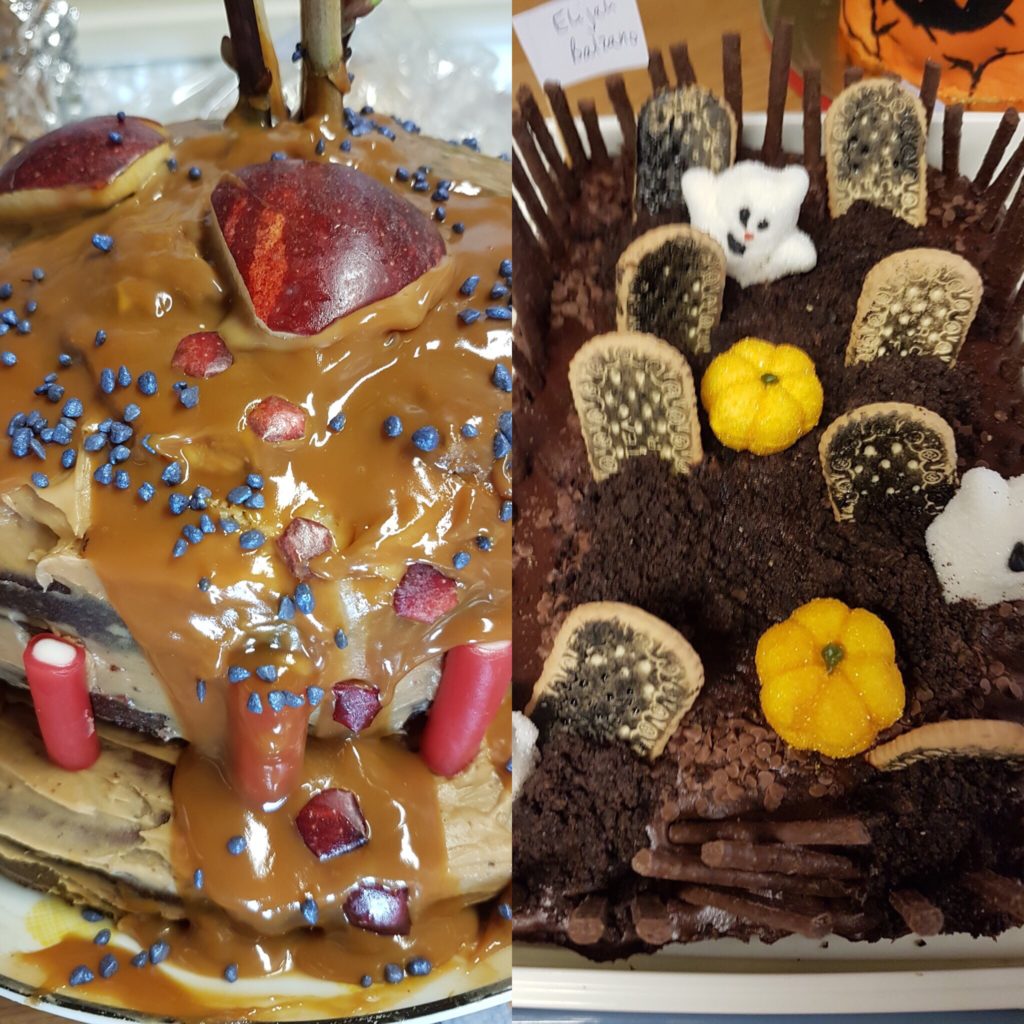 Third Placed cakes made by Nabat (Year 8) on the left and Elijah's Graveyard (Year 5) on the right.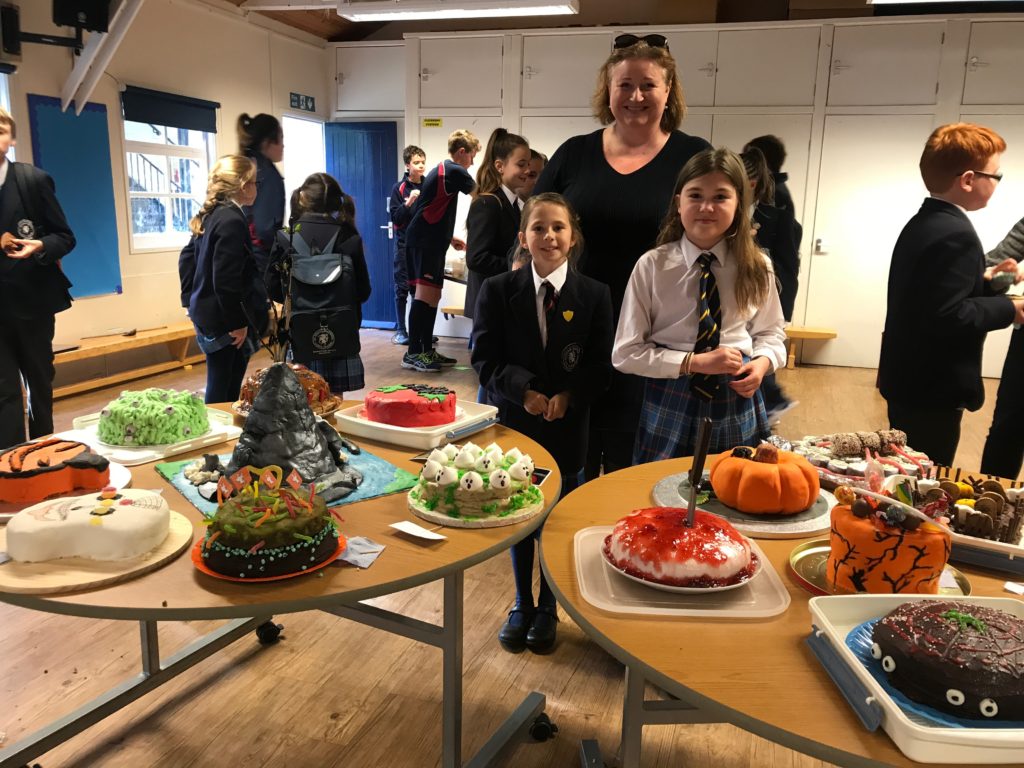 Winner Skye and Runner-Up Rose with our judge Mrs Ainscough